The second floor is a group-only restaurant that requires reservations. The restaurant can easily accommodate large groups of up to 450 guests. Please enjoy cuisine made of finely-selected ingredients from the Hida region.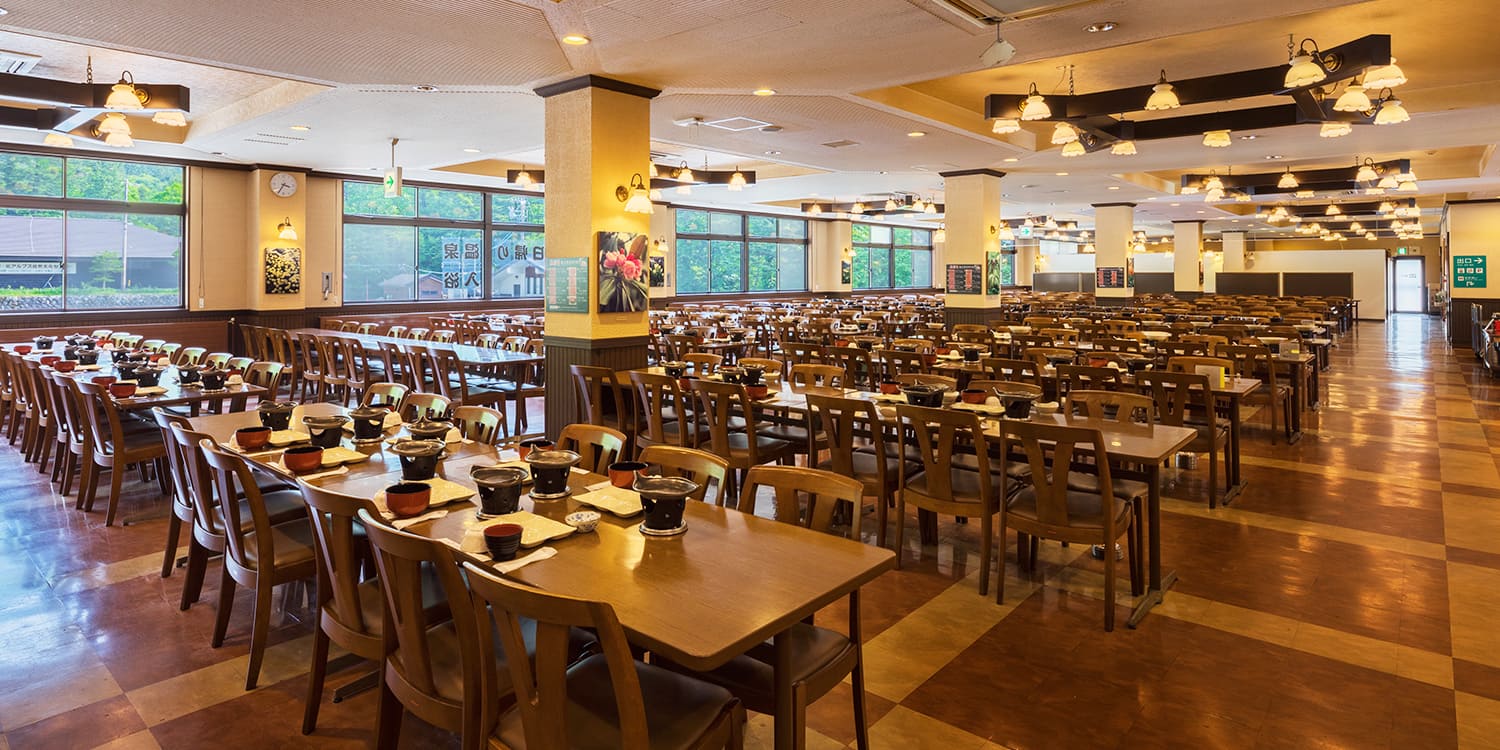 Hida Furniture Room

We also offer private rooms featuring Hida furnishings for an even greater sense of luxury. Each room can accommodate 30 guests. The partition separating the rooms can be removed for groups of 60 guests.
In addition to dining, the rooms can also be used for conferences, meetings, exhibitions, and other events. Please feel free to contact us.