The largest restaurant in Hirayu Hot Springs. Enjoy a wide range of choices including casual light meals, local cuisine using generous amounts of ingredients from the Hida area, and regional dishes.
We serve meals to fit any occasion, from family trips, romantic getaways, and company trips. Please feel free to drop by our restaurant when taking a break from driving or at lunchtime.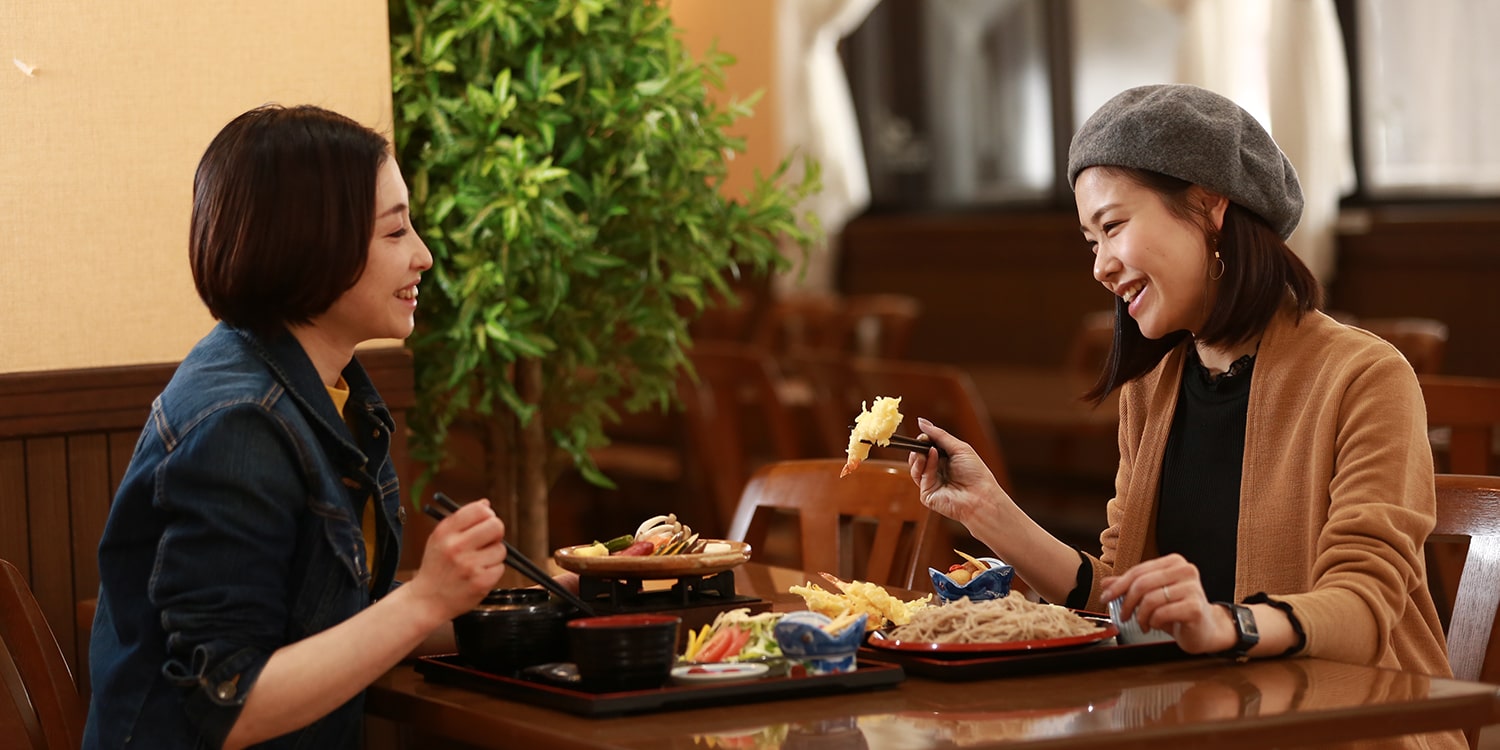 Cafe&Restaurant「Alps Horn」(1F)
Offering a diverse menu ranging from fine cuisine made with Hida Beef to simple meals of ramen or udon noodles
At the restaurant Alps Horn, diners may enjoy standard dishes such as the popular Takayama ramen noodles, local Hida beef from Hida-Takayama grilled on a ceramic plate, and meals using generous amounts of locally produced foods.
We also serve a wide selection of tea, coffee, and light meals, making our restaurant the perfect place to relax while taking a break from your travels. Breakfast is also available.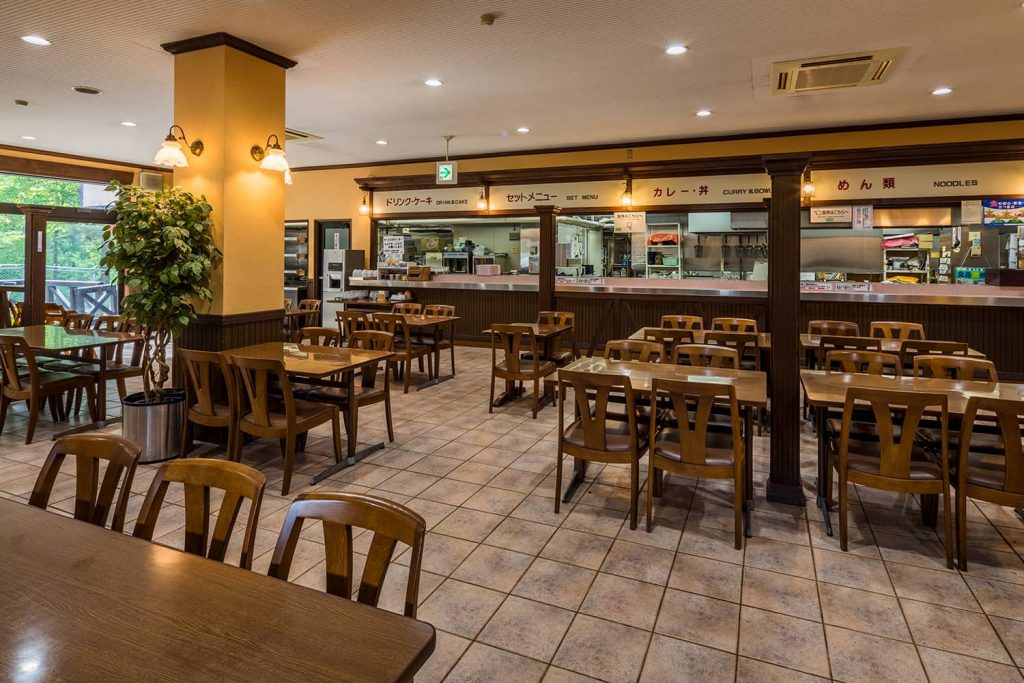 Hours
【Summer(4/16~11/15)】
8:00am~4:30pm(L.O.4:00pm)
【Winter(11/16~4/15)】
8:30am~4:00pm(L.O.3:30pm)
Capacity
Table 70 seats
※Some dishes may not be available due to shortage of ingredients.



More details
Bread, foods prepared before your eyes, and steamed beef buns(1F)
Perfect for snacking while strolling Kamikochi or Norikura!
Hirayu Bus Terminal offers an enormous selection of takeout products for purchase while waiting for your bus!!
Be sure to try the succulent roasted skewers made using grade A4 Hida beef and the steamed beef buns packed with the savory flavor of Hida beef.
Keichan is a famous chicken dish from Hida. Although usually eaten stir-fried together with vegetables in the Hida region, we serve keichan as fried chicken. Don't miss this delicious treats!
We also offer freshly-baked bread imported directly from Switzerland, as well as locally-made gelato and soft-serve ice cream. A very popular flavor of gelato at our shop is made from Sukuna pumpkin, a specialty of the Takayama area, and Hida black tea that was fermented using the Okuhida Hot Springs water.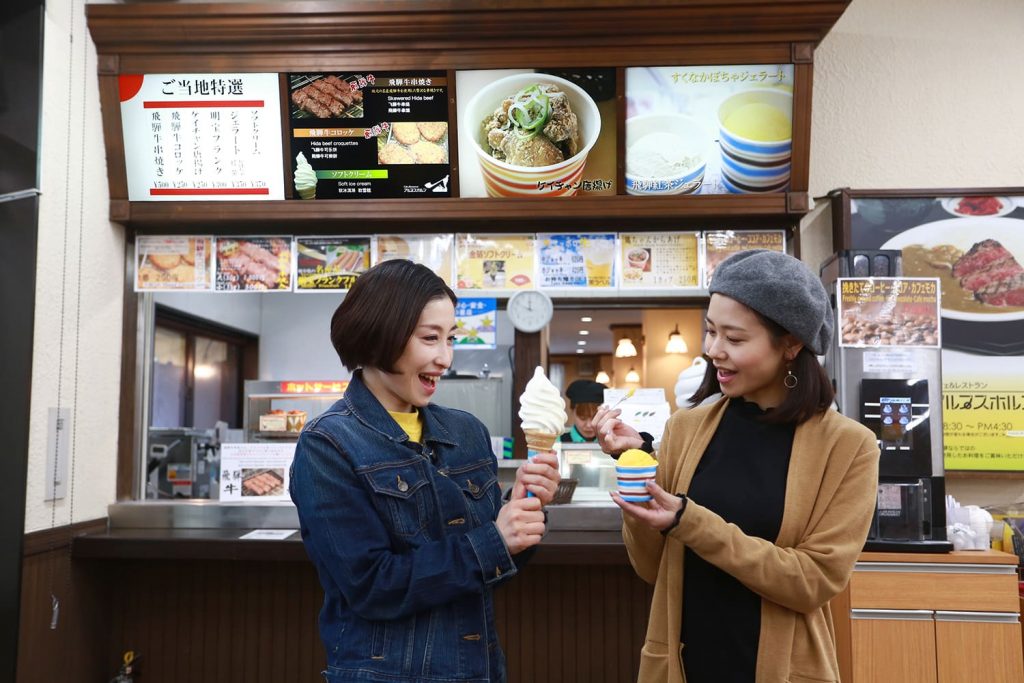 Hours
【Summer(4/16~11/15)】
8:30am~5:00pm
【Winter(11/16~4/15)】
9:00am~4:30pm
More details
Group Restaurant「Tirol」(2F・reservations required)
A restaurant featuring Hida furnishings for a warm atmosphere
Upon stepping into our restaurant, diners will feel relaxed by the traditional interior with the comforting warmth of wood. Our facilities include the Hida Furniture Hall, which can also be used for meetings, as well as a group-only restaurant which can seat up to 450 people.
In our Hida Furniture Hall featuring high-quality Hida furniture, please enjoy delicious cuisine while gazing at views of the majestic North Alps.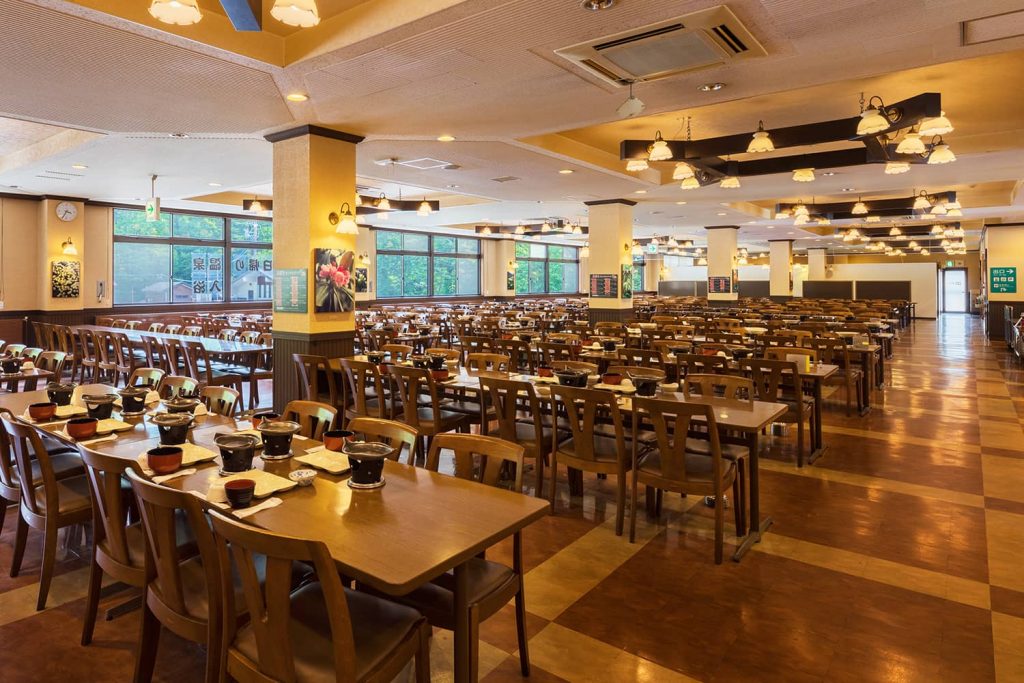 Capacity
Table 450 seats
Hida Furniture Room
Table 30 seats × 2 rooms(Total 60 seats)
Special website for travel agencies only (password required)